BAKER COUNTY COURT CLERK STACEY HARVEY
BAY COUNTY COURT CLERK WILLIAM KINSAUL
CALHOUN COUNTY COURT CLERK CARLA HAND
CLAY COUNTY COURT CLERK TARA S. GREEN
DUVAL COUNTY COURT CLERK RONALD FUSSELL in Jacksonville, Florida, which refuses to pass GLBT rights and was long dominated by the KKK and right-wing political churches, reportedly shut down courthouse "chapel," because "some of his people felt a little uncomfortable doing it," said spokesman Charlie Broward. "It could cause discriminations down there (in the marriage license department) with those who are uncomfortable. We wanted to eliminate any unfairness."
FRANKLIN COUNTY COURT CLERK MARCIA JOHNSON
HOLMES COUNTY COURT CLERK KYLE HUDSON: "Being a very small county, our staff numbers are very low and workload is quite high. "Therefore, we will not be performing ceremonies for any couples, regardless of sexual preference (sic)."
JACKSON COUNTY COURT CLERK DALE RABON GUTHRIE, who wrote me January 8, 2015: "Dear Mr. Slavin, I looked at your Four Owls blog but you listed that all were Republicans. I am Democrat and would appreciate the correction. Thank you Dale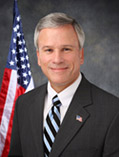 LAKE COUNTY COURT CLERK NEIL KELLY stopped courthouse weddings out of "an abundance of caution," opining: "I have to make these decisions based on being a clerk and good steward of this office."
LIBERTY COUNTY COURT CLERK KATHY BROWN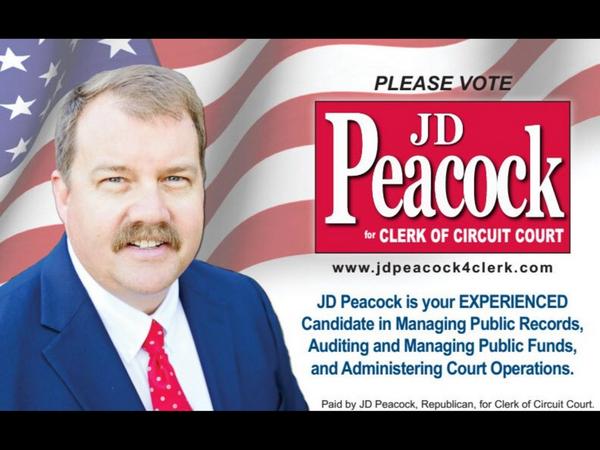 OKALOOSA COUNTY COUART CLERK J.D. PEACOCK, II reportedly told his staff in a memo, "I do not want to have members of our team put in a situation which presents a conflict between their personal religious beliefs and the implementation of a contentious societal philosophy change."
PASCO COUNTY COURT CLERK PAULA S. O'NEIL, PH.D. reportedly said it was an "easy decision" because "most of her staff were 'uncomfortable' officiating same-sex weddings, and ending the practice was the only way to avoid discriminating or transferring them all to different departments." (She later changed her mind).
SANTA ROSA COURT CLERK DONALD C. SPENCER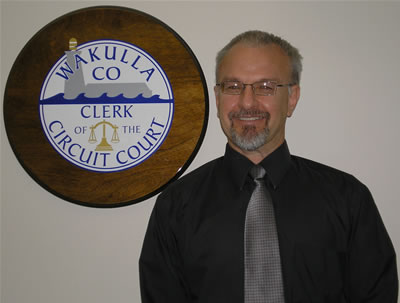 WAKULLA COUNTY COURT CLERK BRENT XAVIER THURMOND, C.P.A., now making "appointments" to issue marriage licenses after January 6, 2015.
WALTON COUNTY COURT CLERK ALEX ALFORD, who said, "We feel it's in the best interest of the Clerk's Office not to perform them," citing "limited resources and facilities" led him to make the decision.
WASHINGTON COUNTY COURT CLERK LAURA C. BELL